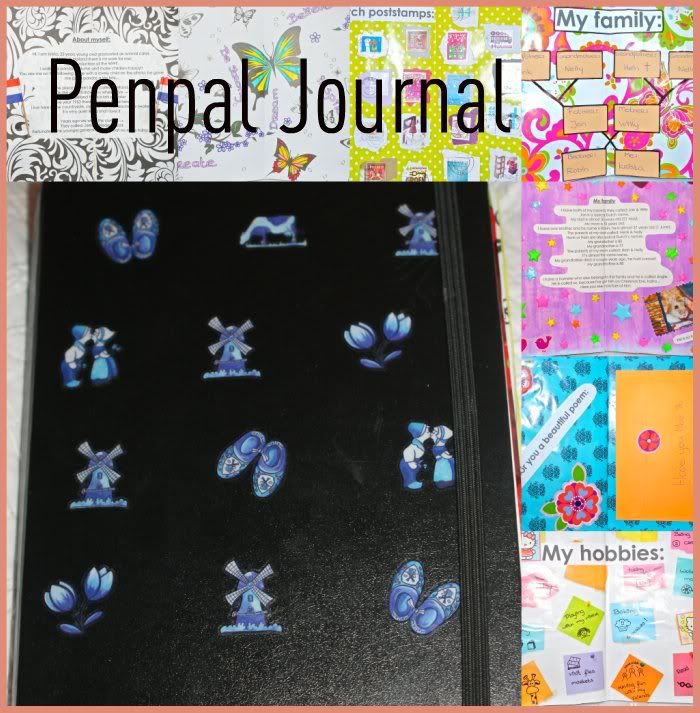 Here is a "Penpal Journal" made from my penpal, Krista, from the Netherlands! What a great job she did! I truly fell in love with it! Very well-done! She even included some goodies with her "Penpal Journal". Take a look ⤵
(Above and Below):
A children's book in Dutch, Babbelaars candy (these were so yummy!), little Dutch shoes on a keychain, and some Jip en Janneke cookies (so yummy!).
Many Thanks, Krista!
I enjoyed all your mail!:)
P.S. If you're interested in doing a Penpal Journal*, please contact me!
*A journal/notebook in which you include information about yourself (name, age, fave hobbies, fave tv shows, fave books, etc), your family, your country. You can also include photos, brochures, tickets, any little goodies you want to add into your penpal journal.